"Best Music in MGQ"
Days without making/editing a page:0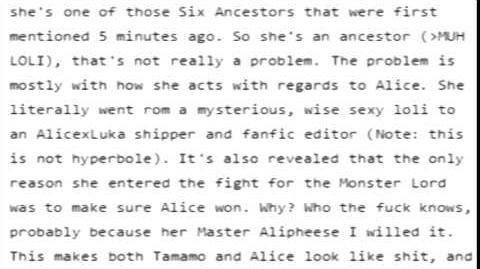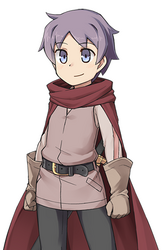 Opinion on main characters
Tamamo-Favorite character till part 3-Most hated character (After Alice) after part 3. She was cool and cute in first parts. She didn't want to cause troubles for humans or killing them and in her Bad Ends she makes Luka her husband. But after that stupid test in the epilogue, i hated most of characters, especially her and Alice. This is stupid.
Opinions on politics
Politics in this game is bad. Really bad. They are affected by emotions and can't think about best solution than: Kidnapping males from nearby village/Stealing king's daughter and turning her into a monster/Attacking every hero without even hearing what they are up to and so on.
I wouldn't even think about choosing any of them as rulers.
Queen Harpy-Egoistic. Would be better if Luka had an option to kill her right away (But this would be a normal novel then, with routes and flags and choices). Especially want to kill her after the epilogue where she gangrapes him without a doubt, even after he saved them twice. Even if i were a Harpy, i would flee from this type of politician.
Best Girls