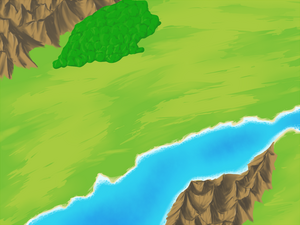 Natalia (ナタリア Nataria) is a location in the southern region of the Sentora continent. It is the second main area of Monster Girl Quest that Luka explores.
Description
Most of the region is made of a large plain with a few settlements. Its capital, the magnificient San Ilia, located roughly in the center. The city is also the epicenter of the faith of the goddess as well, and the king is also the pope. At the south, Port Natalia trades with Iliasport, and people can be surprised to see mermaids mingling with humans, as they're accepted in the city.
Rumors in the region are abound, as a supposedly Haunted Mansion is located in the western part of the region as well, and people avoid the area by fear of ghosts and monsters. The Forest of Spirits is also a region where most humans don't thread, as elves push back or cripple any interlopers who dare set foot in the forest while mischievous fairies can torment the unfortunate travelers. Overall, going off the beaten paths is ill-advised.
Gallery