Overview
She's been teased at Torotoro Resistance in a post in May 2019.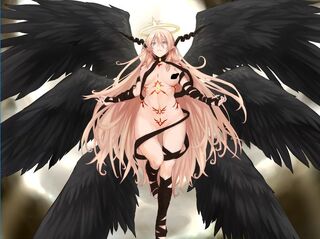 Not much is known about her besides the fact that she's "a powerful mysterious angel, who, in a different world, has fallen into darkness.
Biography
Notes
Note that she is not confirmed to be Micaela, since she is presented as ???? . But she most likely is, according to description and similarities in the image.