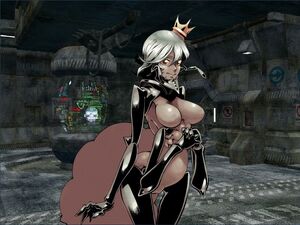 Thomas is an artist commissioned for the Monster Girl Quest series since Chapter 2. In the game his art is featured moderately with depictions of a few boss characters. Outside of MGQ, Thomas's art has been released in the form of some hentai manga, including "Jingai Shunman" a series of short stories centred around various monster girls.
With this in mind, Thomas's art is characterized by a very "graphic novel" style with bold black lineart and stark colors. Similar to some of his own releases he seems to focus on insect-like monsters or monsters of an artificial nature. Overall his art has a mixed reception.
It is also notable that Thomas's art also has a bug when the sprites disintegrate, parts of the art becoming transparent before fading away.
Otherwise going by the handle irontom00, his Pixiv can be found here, and his Twitter here.
Trending pages
All items (48)
Community content is available under
CC-BY-SA
unless otherwise noted.